Confirm My Income
Enables real time income and expense verification for immediate online approval for a loan in line with responsible lending.

Gain a competitive advantage through quicker, more user friendly customer sign up process.

Reduced number of abandoned applications due to process complexities.

Reduce manual time taken to review customer's banking or income documentation.

Improve the ability to approve immediately and gain immediate customer satisfaction.

Immediate verification means that more applications can be processed in a shorter period of time.

Reduce fraud by ensuring that your customer has access to their bank account.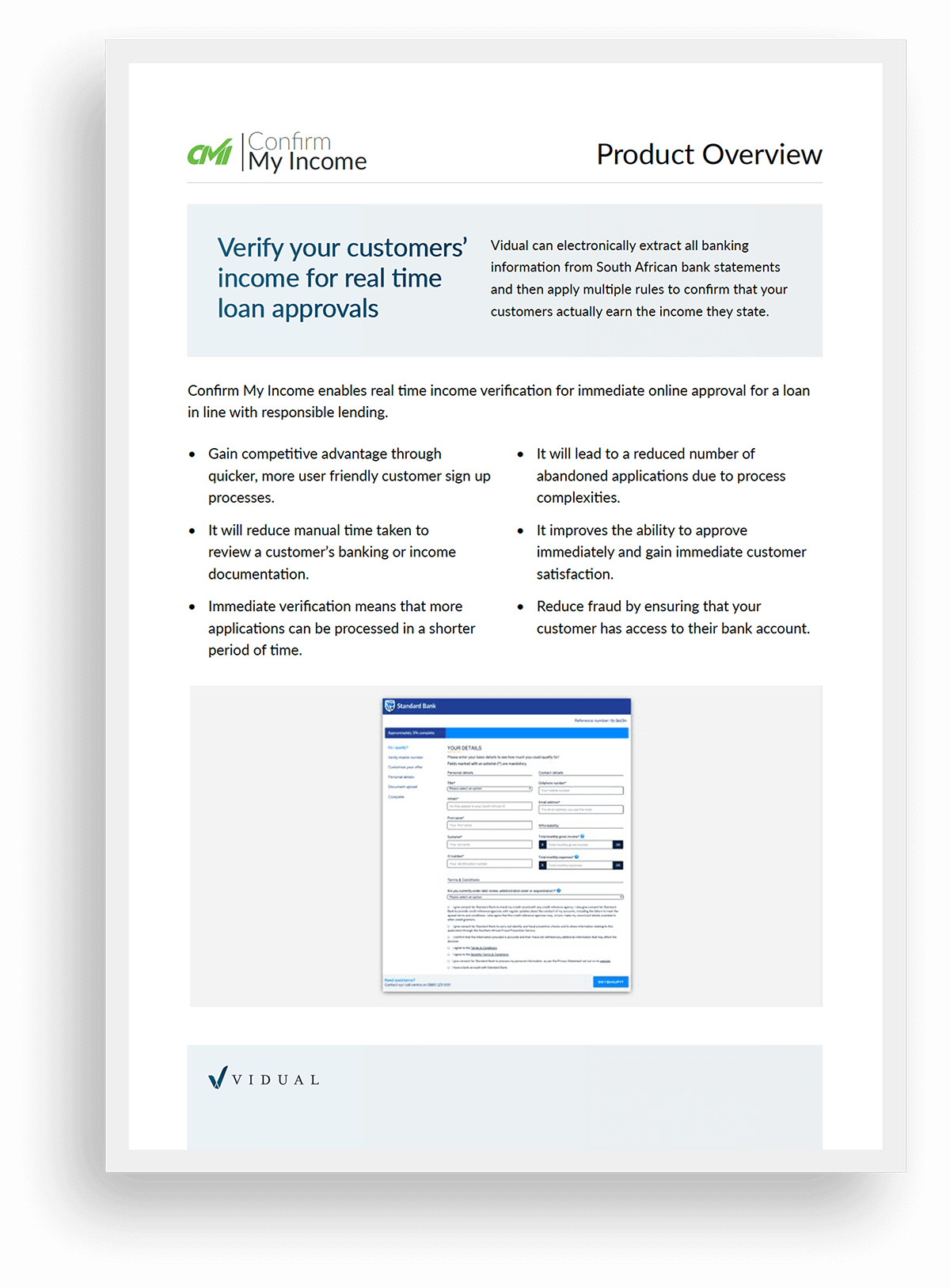 Contact Us
If you're interested in our suite of real time verification solutions, talk to us about integrating a Vidual solution for your business.