Loan Potential
Enables real time income and expense verification for immediate online approval for a loan in line with responsible lending.

Gain real insights and analysis of your customers' lending potential in real time.

Provide more accurate approvals to more customers through technology and automation.

Confirm new clients actually earn what they state.

Ensure only customers who can pay back a loan are approved.

Confirm and categorise new clients expenses to ensure they can pay back a loan.

Ensure detailed analysis of a potential customer's financial position complies with Responsible Lending.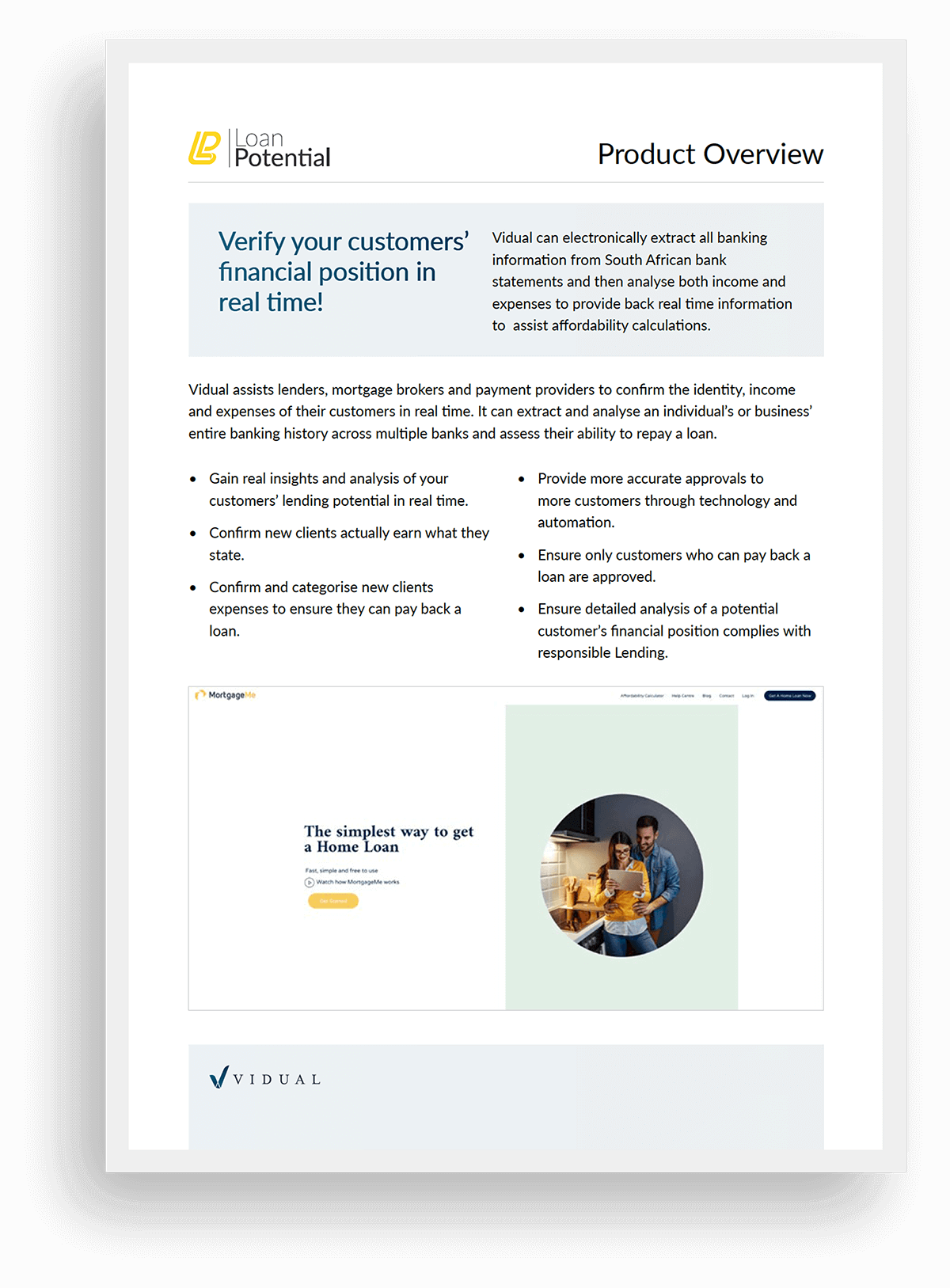 Contact Us
If you're interested in our suite of real time verification solutions, talk to us about integrating a Vidual solution for your business.